Travelling with children can be difficult at the best of times but choosing a child- friendly destination can take the stress away so that everyone is kept happy. The Great Barrier Reef has a number of family friendly destinations from Cairns through to the Whitsundays and the Southern Great Barrier Reef.
Cairns is a great place to base your family whilst you venture out to the reef or rainforest on day trips. Along the esplanade you will find the free swimming lagoon, playground and public BBQ facilities for a swim and a picnic. Children can also have fun on the high ropes or cuddle Koalas at the Cairns Wildlife Dome.
Offshore you can take several tours to the outer barrier reef platform or islands such as Green Island,Fitzroy Island, the Low Isles and Michaelmas Cay. The islands are a great choice because the children can get out and run around, swim or snorkel in the shallow waters and have hours of fun building sand castles on the beaches. The outer reef platforms are also suitable for children because they have glass bottom boats and underwater observatories for coral viewing. It does make for a long day though so it would depend on the ages of the children and if they are comfortable in the water.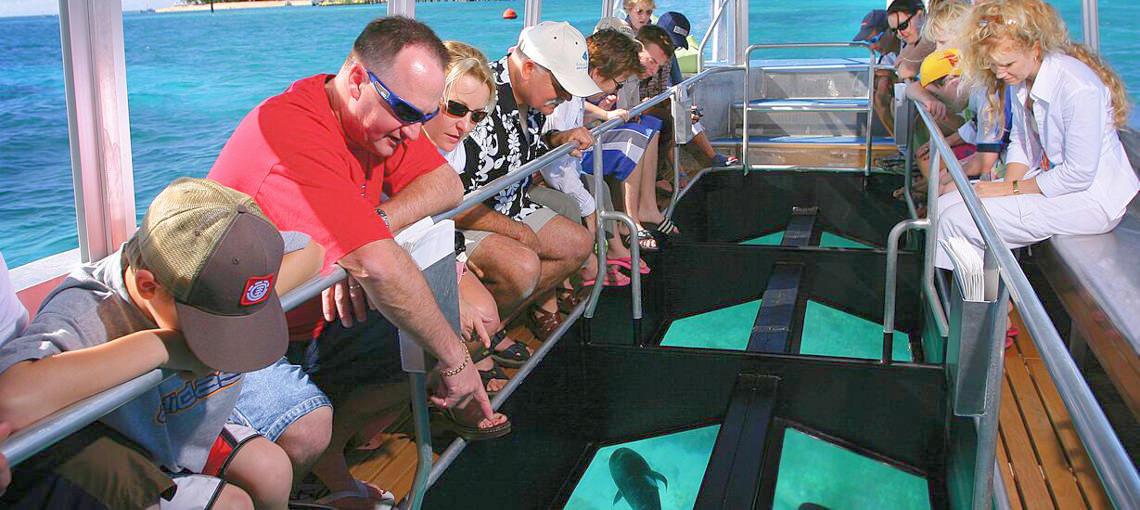 Green Island is just a 45 minute catamaran ride from Cairns making it an ideal destination for day trippers and guest who wish to sleep on an island resort. Green Island also houses Marineland Melanesia where they have the largest captive crocodile in Australia or the Turtle Rehabilitation Centre on Fitzroy Island that is open to the public for tours.
Both Green Island and Fitzroy Island have modern resorts with pools and restaurants if you choose to stay on an island instead. However, it is harder to join day tours from these islands which is why Cairns is a great place to base yourself on holidays. If you stay on the mainland in Cairns it is easier to set your budget on how much you want to pay on accommodation because of the number of options you have to choose from. To stretch the dollar even further you can prepare meals in your room or picnic lunches on your travels.
The Low Isles and Michaelmas Cay are also ideal day cruises for families. Children can snorkel and swim in protected waters close to the beach. Tour operators also have child friendly equipment lycra suits, snorkels, fins, masks and buoyancy vests. The Low Isles is a coral cay island ideal for families. Several sailing tours travel here but the visitor numbers are kept low. You can use your free time to swim in the crystal clear waters, snorkel or go for a guide walk on the beach.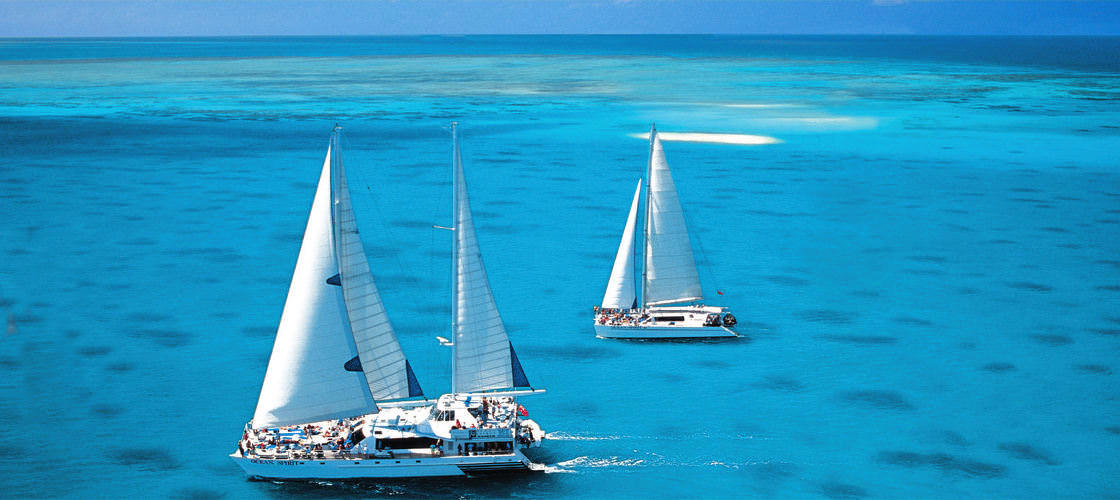 Much like its Far North Queensland partner, the Whitsundays gives you the opportunity to stay on mainland in Airlie Beach or stay on one of the various islands that are on offer
My suggestion for families is to choose between Hamilton or Daydream Island . These islands resort have been designed with families in mind with many suites and rooms to choose from. Hamilton Island has several restaurants, pools and hotels as well as its own marina and airport. Cruise companies visit the island to pickup and set down visitors if you wish to venture out the reef but with a smorgasbord of water sports and activities you could easily just spend a week here without leaving the island.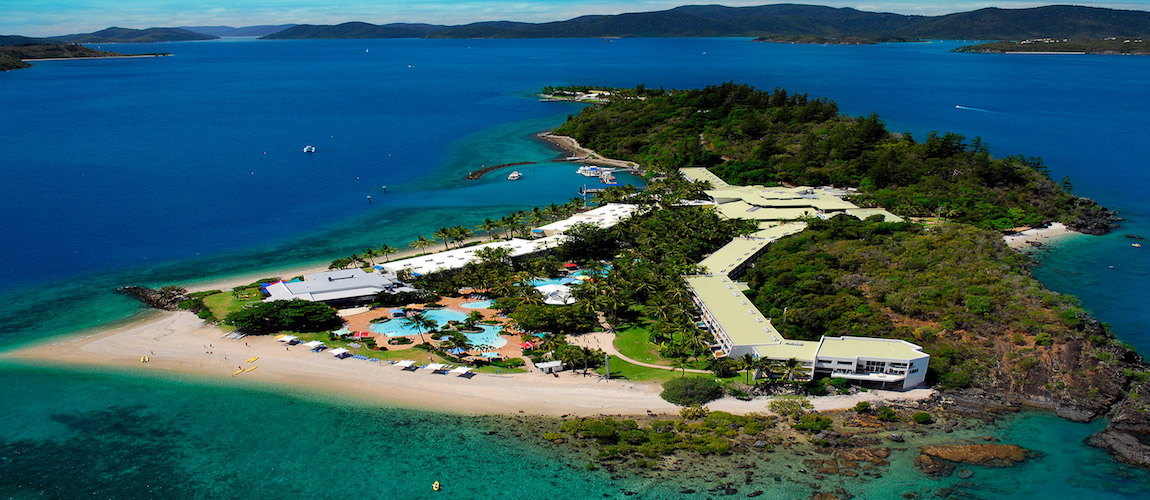 Daydream Island is also a good choice for families with a wide choice of rooms, water activities and an educational focus on teaching visitors about the Great Barrier Reef Marine Park. The resort has a living reef within the grounds and conduct daily reef shark, stingray and fish feeding sessions with marine biologists. Transport and tour infrastructure is set up so that operators can collect passengers from these islands to island hop or head to the Outer Great Barrier Reef platform.
The Outer Great Barrier Reef platform is still suitable for families because of the underwater observatory, glass bottom boat rides and flotation devices and children's snorkelling gear provided. Scenic helicopter flights over Heart Reef or day trip to Whitehaven beach may be something that you might consider also.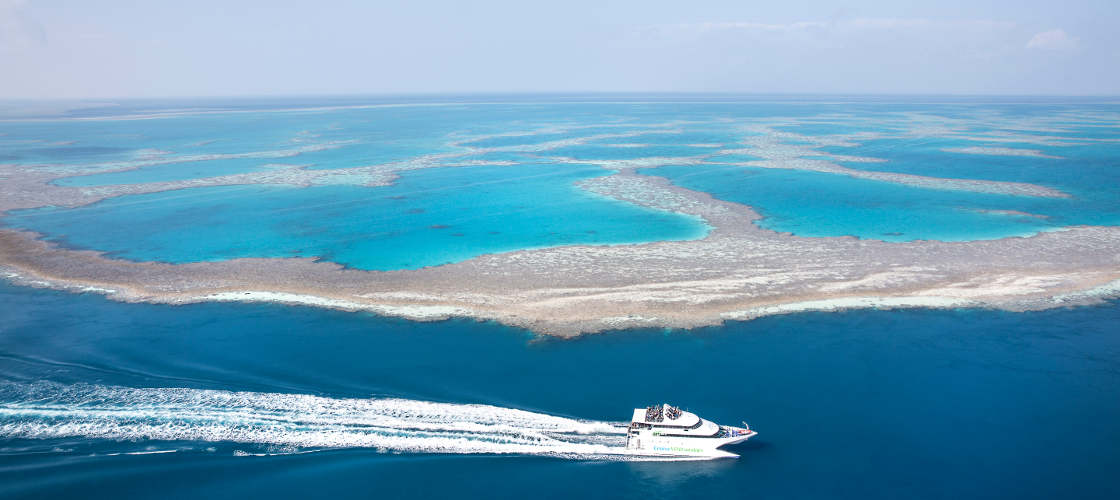 Southern Great Barrier Reef
We like to keep Lady Musgrave and Lady Elliot Island on the family friendly list because they are just a few hours drive away from Brisbane making it an ideal weekend or short holiday getaway. You can also avoid the hassle of airports and ferry transfers by staying on mainland and doing a day trip. The islands are far less crowded which is a nice bonus.
Lady Musgrave Island is a day trip that moors at the lagoon by the island. Visitors are given the option to take the glass bottom boat tours and a guided walk around the beautiful uninhabited island or spend the entire time exploring the underwater playground looking for Nemo. Meals are catered for during the day on board the vessel.
Lady Elliot is a more exclusive island eco experience that requires you to travel via chartered plane to the island. The journey from Hervey Bay, Bundaberg or even Brisbane regional airports is definitely worth the effort as you fly over remote and unexplored parts of the reef before you land on the island airstrip. The island has world class snorkel and dive sites straight off the beach, glass bottom boat tours and comfortable eco cabins and suites. Choose your time to visit right and you may witness turtles nesting and hatchings on the island.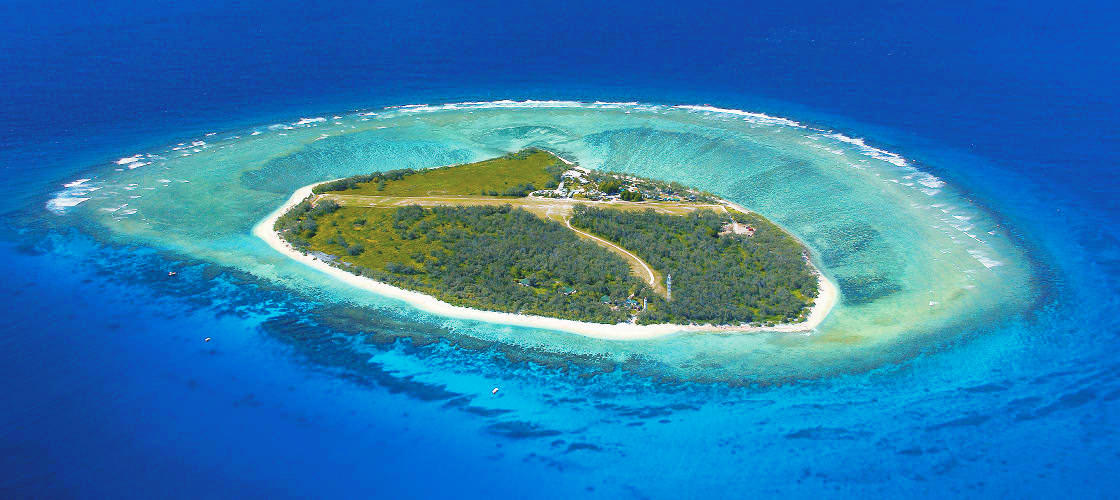 For further travel advice and a more comprehensive list of family friendly destinations and activities head to our Reef Guide and Reef Tours section to help plan your family holiday.