Getting to the Great Barrier Reef
The Great Barrier Reef stretches for a robust 2,000 kilometres off the coast of Queensland and consists of over 3000 coral reefs; due to its massive size, it's thus possible to experience the reef via multiple entry points – as far north as Cairns and Cape York, or the from the likes of Bundaberg in the south. Whilst Australia is quite large (about the same size as continental USA), the Great Barrier Reef is a very accessible destination that can be reached by air, sea, rail, bus or road. Whether you are here on a short visit or are planning to take your time exploring the Australian East Coast on a road trip this information guide will help you decide how to get here.
Which Reef Is Best for me?
Choosing an individual reef or island destination while visiting the reef is just as crucial as where to base your accommodation. Are you after a top snorkelling spot? Keen to dive with certain marine life? Prefer easy access to facilities with some light coral and marine life viewing mixed in? We break down some of the most popular spots on the Great Barrier Reef including what each offers and who it best fits here.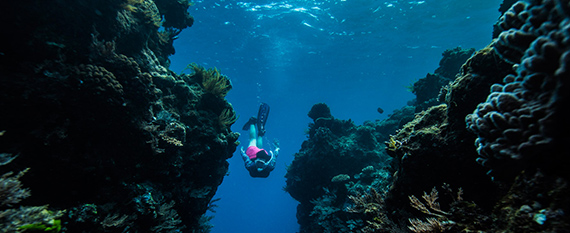 Suggested reef itineraries from Cairns/Port Douglas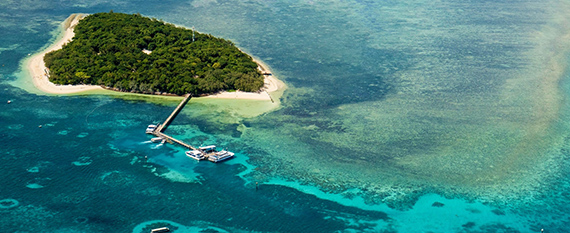 Suggested reef itineraries from the Whitsundays
Great Barrier Reef Weather
Cairns typically tropical, island-esque climate makes for a reasonably pleasant environment to holiday in for most parts of the year, with the weather rarely approaching what anyone would label truly "cold". The warm, monsoon type climate produces an often-humid climate and an extended wet seasons that usually runs from November to May – and in spite of Cairns' popular images of sunshine and blue waters, it is actually one of the wettest areas in all of Australia. Fortunately its convenient coastal location provides a semblance of balance, with sea breezes helping to relieve some of the humidity in the hotter seasons while providing an exciting and energetic gateway to many of the top drawcards in the Great Barrier Reef region.
Explore the Great Barrier Reef with Google Underwater Street View!