Responsible Tourism
Ensuring we can all enjoy the Great Barrier Reef for centuries to come.
Eco-tourism efforts on the Great Barrier Reef
Tourism Australia defines responsible tourism as the process of "looking after our natural environments as well as considering the social and economic impacts to local communities". Tourism operators recognise the appeal of the environment to the global tourism market with many unique experiences, landscapes, history and culture to showcase to the world here in Australia.
Eco Certification
Since 1991, the Eco Accreditation has been recognised in Australia for tour operators. Tourism operators must satisfy strict criteria that is independently assessed and audited for quality and compliance.
As the Great Barrier Reef is a protected zone, the Great Barrier Reef Marine Authority will only issue commercial permits to operators with eco tourism certification. This ensures that eco conscious consumers can feel comfortable knowing that their visit results in responsible tourism and has little to no adverse impact on the environment. The certification creates a healthy balance between visitors being able to enjoy high quality nature-based tourism experiences whilst ensuring the protection and management of the environment.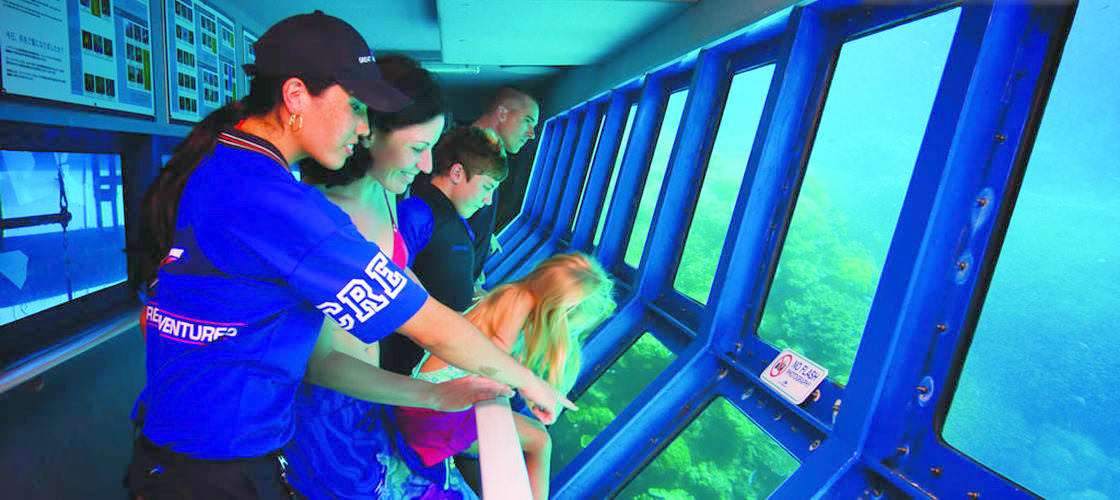 The most iconic part of the Great Barrier Reef is the vibrant and colourful coral that can be found. The coral acts as the foundation for the reef proving food and shelter for the number of marine life. The coral growth rate is roughly one centimetre a year and if damaged can significantly impact on the ecology of the reef and its ability to recover and regenerate. Collecting coral not only destroys the home of marine life but also has social, cultural and economic impacts on the tourism industry and the individuals and communities that have come to rely on it. The Great Barrier Reef Authority monitors and regulated the management of the reef and if persons are caught wilfully damaging the reef huge fines and even jail time can apply.
Responsible and sustainable tourism ensures that natural and cultural attractions are protected for generations to come. Below are some tips from the Great Barrier Reef Marine Park Authority to ensure the beauty of the reef is maintained so that everyone can enjoy this natural wonder of the world.