Brampton Island
A former resort now closed and caught up in limbo and paperwork with talk of redevelopment.
Once a popular spot for honeymooners
Brampton Island
was home to a resort that combined luxury and privacy in stunning surrounds. However, since its sale and subsequent re-purchase in 2011, this lovely slice of Whitsundays has been left vacant without a clear direction pending possible future development.
With 12 sandy beaches, numerous walking trails and several fringing reefs, it's a great all-round getaway island that is being mentioned as a target for a massive, 7-star, world-class resort to be built in the coming years.
Watch this space for future updates on Brampton Island's developments.
Lying at the southern end of the world famous Whitsunday Passage and off the coast of Mackay, Brampton Island in the Great Barrier Reef offering you plenty of fun and adventure. With crystal clear blue waters, sun drenched beaches, nature walking tracks, Brampton Island is a holiday seeker's paradise.
It is also home to 12 world renowned beaches, seven of which can be easily explored through walking tracks. Brampton Island is a perfect destination for couples, family, friends, and honeymooners. Brampton Island boasts a unique ecosystem, having a diverse range of unexplored flora, fauna and birds.
This island and resort grounds are privately owned and as such cannot be accessed due to the resorts closure. It is hoped that this once lively resort can be restored back to it glory and welcome guest back again in the future.
In the meantime, the island can be accessed by private boat for day use only. Camping is not permitted. Picnic and day use areas are available at Brampton's Western Bay and Dinghy Bay West with very basic facilities.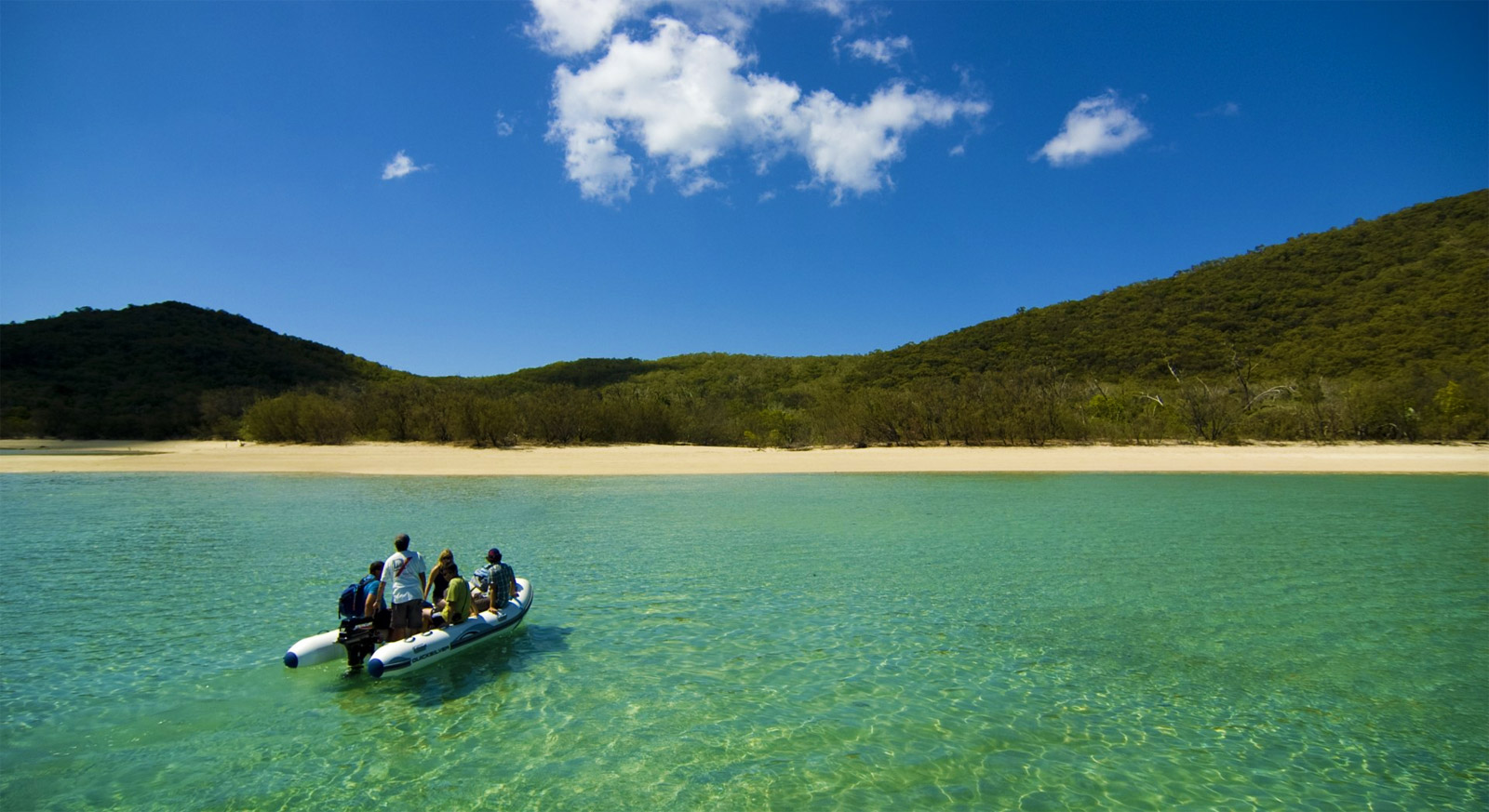 Brampton Island is considered a national park and a part of the Great Barrier Reef World Heritage Area surrounded by coral reefs and amazing marine life. When boating please anchor with care and go slow as turtles are common in the marine park.
Swimming and snorkelling are popular in this area and many visitors take advantage of the quiet and secluded beaches that are on offer. Marine stingers are present in these waters between the months of October to May so it is recommended that you wear protective stinger suits if you are entering the waters during these times.
As mentioned earlier, there are no commercial businesses on this island so it essential that you bring your own drinking water, food, insect repellent, medications and first aid kits.
Tropical climates are experienced all year round with temperatures ranging from 28 degrees to 35 degrees in the peak of summer. In winter the lowest temperatures usually drop to is 20 degrees making this an ideal island to visit all year round.
Brampton Island in Pictures