After severe damage from Cyclone Yasi in 2011,
Dunk Island Resort
was forced to close. However, now the island is set to be redeveloped into a high-end luxury resort hub and add to the existing and very popular camp site.
Dunk Island is situated 4 kilometres off Mission Beach and offers guests a wonderful tropical island camping experience. The island is contained within the national park and surrounded by the waters of the Great Barrier Reef.
Dunk Island is a picturesque island that boasts a wonderful tropical environment with palm-fringed beaches and a National Park. Covering an area of 1,000 hectares, Dunk Island is known as the island of peace and plenty, with its secluded beaches, thriving tropical gardens, rocky shores, hilly terrain, spectacular foothills, panoramic natural scenery, abundant rainforest and attractive walking tracks.
To get a taste of adventure you can explore Dunk Island either by air or by boat. For a wildlife lover, Dunk Island's lush rainforest, dense flora and fauna offers a variety of wildlife, the blue Ulysses butterfly, mammals and about 150 species of birds, including rare and vulnerable seabirds.
The island is also home to a number of reptiles, including tree snakes, skinks, pythons and geckos. You can also find plentiful marine life in the reefs, including crabs, shellfish, sea turtles, fish, dugongs and colourful corals. Dunk Island is a great family friendly destination suited to those who love the outdoors.
With a range of activities, including snorkelling, bush walking, bird watching, camping, star gazing and more Dunk Island is an nature lover's paradise.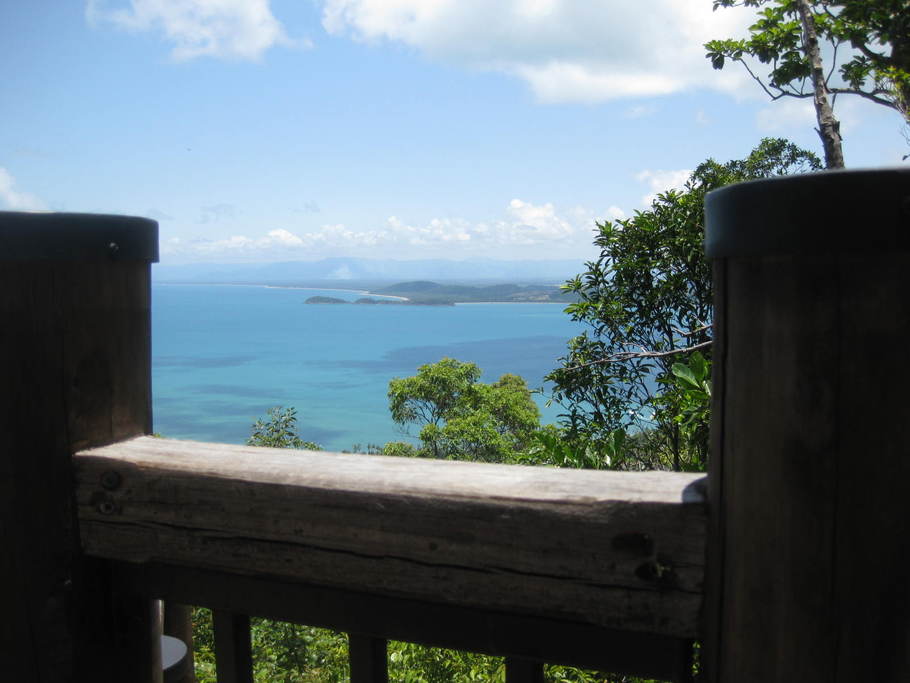 Spread across 1000 hectares there are many picturesque rainforest walking trails and secluded beaches to be explored within the national park.The highlight of Dunk Island is the three hour walk to the highest point of the island, Mount Kootaloo for spectacular panoramic views of the surrounding island and reef.Enjoy being on island time here as you take it easy and swim in the ocean, snorkel off the beach, set up a picnic or camp under the stars.
Camping is the only accommodation available on the island until the resort has been redeveloped. There are currently 9 campsites available which are situated nearby the island jetty. The campsites have BBQ facilities, hot showers and drinking water. We do recommend that you bring adequate food and water as the café on the island has limited operating hours.
To reach Dunk island you will need to take a water taxi from Mission Beach at Wongaling Beach. It is a quick and easy 10 minute ride over to Dunk Island with a ferry service three times a day.