Previously home to the Whitsundays' Club Med,
Lindeman Island
lies towards the southern end of the Whitsunday islands. The island was recently purchased by Chinese investors and a $600 million development has been proposed with work set to commence in mid 2017.
Note: Lindeman Island is currently subject to plans for a major redevelopment to revitalise the island after damage sustained from Cyclone Yasi. Future enhancements will showcase 3 five star resorts, a retail and dining precinct and a new marina and airstrip. Building is expected to start in late 2017.
Watch this space for future updates on Lindeman Island's developments.
Lindeman Island is the most southerly group of islands in the Whitsundays just 35 km off the coast of Airlie Beach. The island can be accessed via private or commercial boat from Airlie Beach or Shute Harbour. Currently, the island is only open to day visitors and campers with very basic facilities on the island after the Club Med Resort closed in January 2012 due to damage from Cyclone Yasi.
Lindeman Island is a great island for nature lovers who love being outdoors with over 16 km of bushwalks showcasing beautiful views and vegetation on the island. Snorkelling at high tide comes highly recommended. The wetlands are also home to several species of birds including forest kingfishers, swamp hens and curlews.
This island is a favourite among the boating community because of the tropical weather and year round warm temperatures, deep blue waters and secluded islands nearby that can be explored. The safe sheltered bays are the perfect spot to moor and base yourself while you explore the surroundings.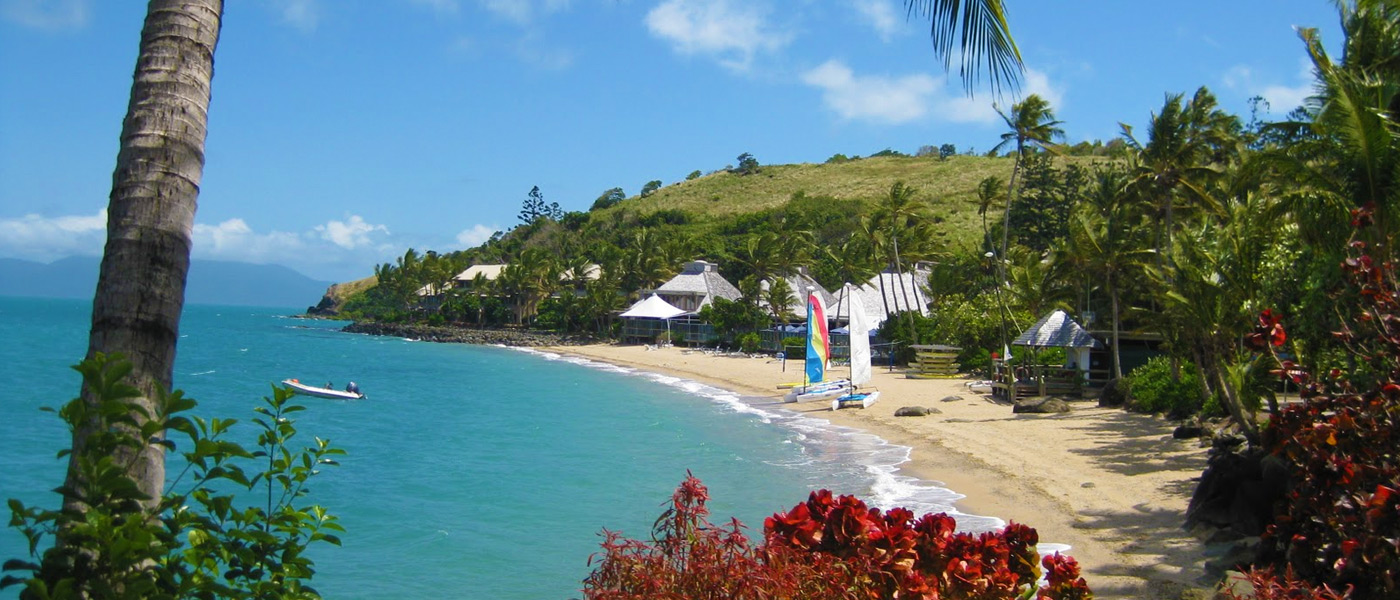 One of the highlights of Lindeman Island is the walk up to Mount Oldfield, which is 212 metres above sea level. On a clear day you have 360 degree views of Hamilton, Haslewood and Whitsundays Islands. The island also boasts seven beautiful beaches to relax and have fun in seclusion and privacy without having to compete with crowds. Day trippers can take advantage of the picnic areas on the island.
If you are a bird lover, then feel lucky to be on Lindeman Island, for you can get an opportunity to spot different species of birds darting through the trees around the wetlands. At Lindeman, you can easily spot dolphins playing near the shore at all times of the year. To spot Humpback whales, plan your holiday to Lindeman any time from July to November, which is generally called the whale watching season.
For further exploration you can spend the day visiting uninhabited islands nearby Lindeman just a short boat ride away.
Currently, the only accommodation facilities available are camping because of the closure of the resort. Permits are required to camp here and visitors must bring their own fresh water, food and fuel stove as open fires and generators are not permitted.
Lindeman Island in Pictures