Langford Island
is a small, long sand spit that disappears completely at high tide. Its sheltered waters make it a popular spot for sail boats to moor nearby and explore the coral reefs, fish and marine life nearby.
This small sand island is among one of the most visited and popular destinations in the Whitsunday Islands located near Hayman Island.
Lying at the north western end of the world famous Whitsunday Passage, this unique sand island located in the middle of the Whitsundays is sure to impress. There is probably no better picnic spot. On low tide, you can sunbathe, children can play or you can enjoy a outdoor gourmet picnic.
The island is surrounded by fringing reef with reasonably good snorkelling off the beach. There is also plenty of small tropical fish and sea grass which attracts sea turtles to the area. Divers can head out to the bommies and shallow walls on the North Western end of the island.
Given the nature of the island, there are no facilities or cover from the sun so people who visit often bring their own beach umbrellas.
You can reach this island by private boat or local cruises. Derwent Hunter is one operator that visits Langford Island as well as Blue Pearl Bay and Bali Hai depending on the weather conditions on the day.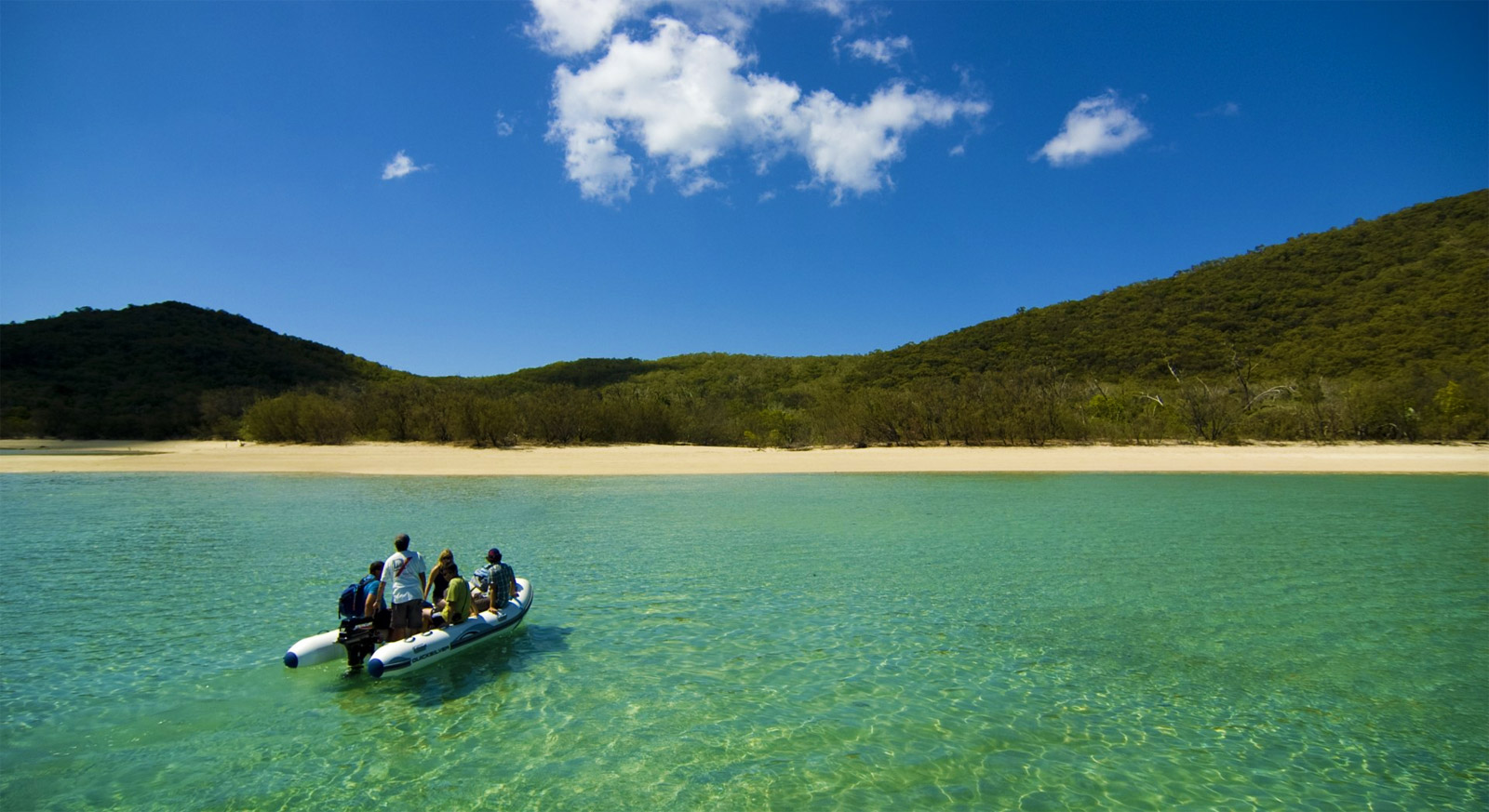 You can also reach this island by air with a helicopter tour that takes you to Langford Reef for a snorkel tour. Make your friends jealous with envy with the stunning photos that can be taken here on this island. Make sure this one is on your bucket list when you visit the Whitsunday Islands.
Langford Island in Pictures